Tuesday, May 8, 2018 / by Ian Gray
Shopping for homes without pre-qualification or pre-approval is like flying blind. Putting all your info on the table at the jump prevents surprises at closing and potential loss of money. Let's dig in.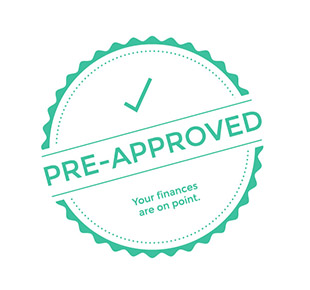 A Good Start: Pre-Qualification
Pre-qualification is the process by which a lender loosely determines your eligibility and price of home you can afford based your current financial budget and credit history.
To get pre-qualified, you will be required to give your name, address, income, assets and social security number to your lender. The lender will review your credit history and, based on that information, determine what, if any, loan programs you qualify to use in purchasing your new home. (Deep breathes, you got this!)
This basic assessment leaves lots of room for misinterpretation on the part of both parties. You may give the lender your gross income before tax deductions and basic asset information and unknowingly leave out critical information that may be key to your actual loan approval. The risk is that you start home shopping in the wrong price range (say $400,000 instead of $250,000), or, worse, you write a sales contract that you can't complete and lose your earnest money deposit (ouch).
A Realistic Financial Snapshot: Pre-Approval
A more thorough assessment of your finances, pre-approval allows you to find out exactly how much money a lender is willing to give you based on your income, assets and other data. Finding out the exact dollar amount will allow you to focus on homes you can afford rather than homes that are well below or above your budget.
To get pre-approved, you will be required to give your lender your name, address history, work history and income documents for the last two years, along with your asset statements. The lender will review the information to calculate your income and debt-to-income ratio, as well as evaluate the money you have for a down payment amount and in reserves. Pre-approval sets you up for home shopping success and may speed up the buying process, as your lender has all loan documents in hand ahead of time. Woot!
Home Shopping with That Sheet of Paper
A mortgage with overwhelming monthly payments can mess with your financial future. Who wants that? Meeting with a licensed loan officer and knowing what you can buy will empower you and take the stress out of your home search. You can search for your dream home knowing that you are qualified for a mortgage that you can afford.
The pre-qualification/approval is usually good for 30 days. Once you have the document in hand, get out there and start shopping! Loan programs change often, so being proactive is in your best interests. Plus, agents won't show homes without it.
Be aware that in hot/busy markets, listing agents will only accept offers that come with pre-approvals — not pre-qualifications.
A Note About Don'ts
While you're in the midst of getting pre-approved or pre-qualified and also during the stretch of time it takes to find a home, you should avoid doing certain out there things. Like what? Like buying or leasing a car, furniture or appliances, juggling around assets, consolidating debt or changing jobs. All of these things can affect your credit and, potentially, your debt-to-income ratio. We know: Life happens; some things can't be helped. Talk with your lender before doing anything that might potentially show up on your credit report.